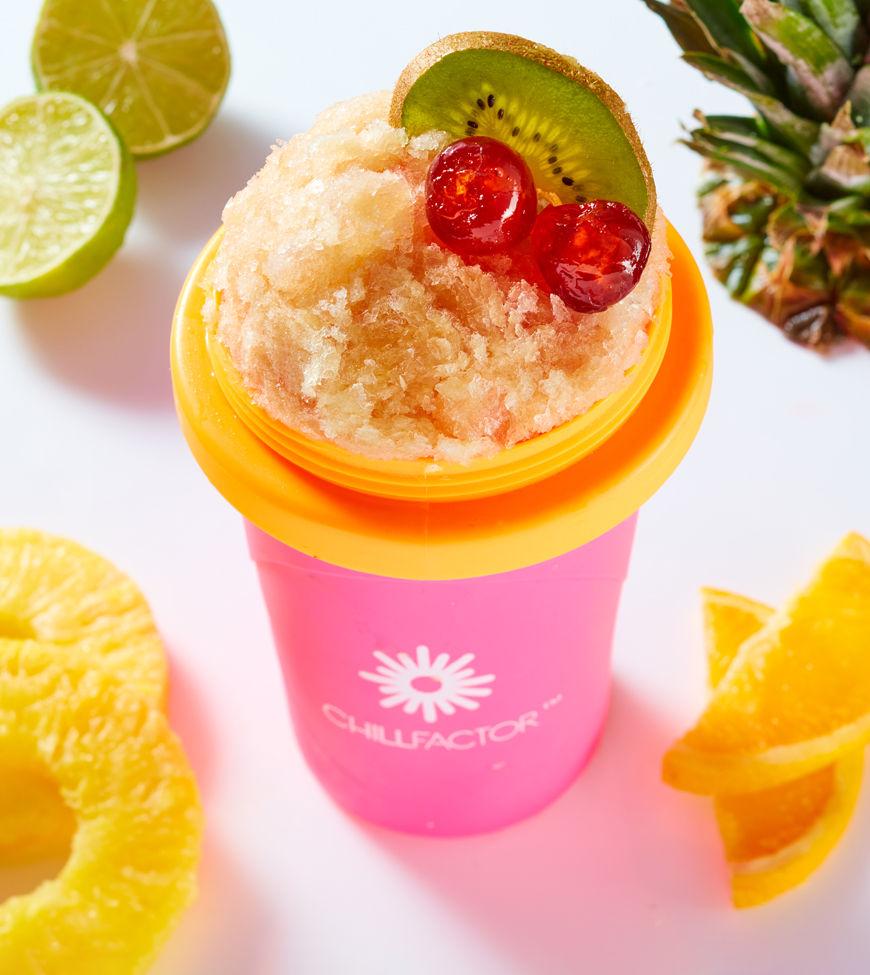 SLUSHY MAKER RECIPE
Stay healthy and cool in the summer heat with our delicious fruit punch slushy. Refreshing and easy to make, this economical homemade treat will have the kids ignoring the ice cream van and shouting for this thirst quencher instead.
The grenadine and pineapple juice gives this beach-worthy slushy a tropical holiday look and feel.
Ingredients
---
25mls Cranberry Juice
2 Tbsp Grenadine
50mls Orange Juice
50mls Pineapple Juice
Method
---
Step one
Put the cranberry juice, orange juice and pineapple juice into a shaker and shake well for five seconds until mixed.
Step two
Pour into the frozen ChillFactor Slushy Maker and add in the grenadine.
Step three
Squeeze for approximately 60 seconds until mixture is frozen and forms slush.
Step four
Enjoy!
More Recipes