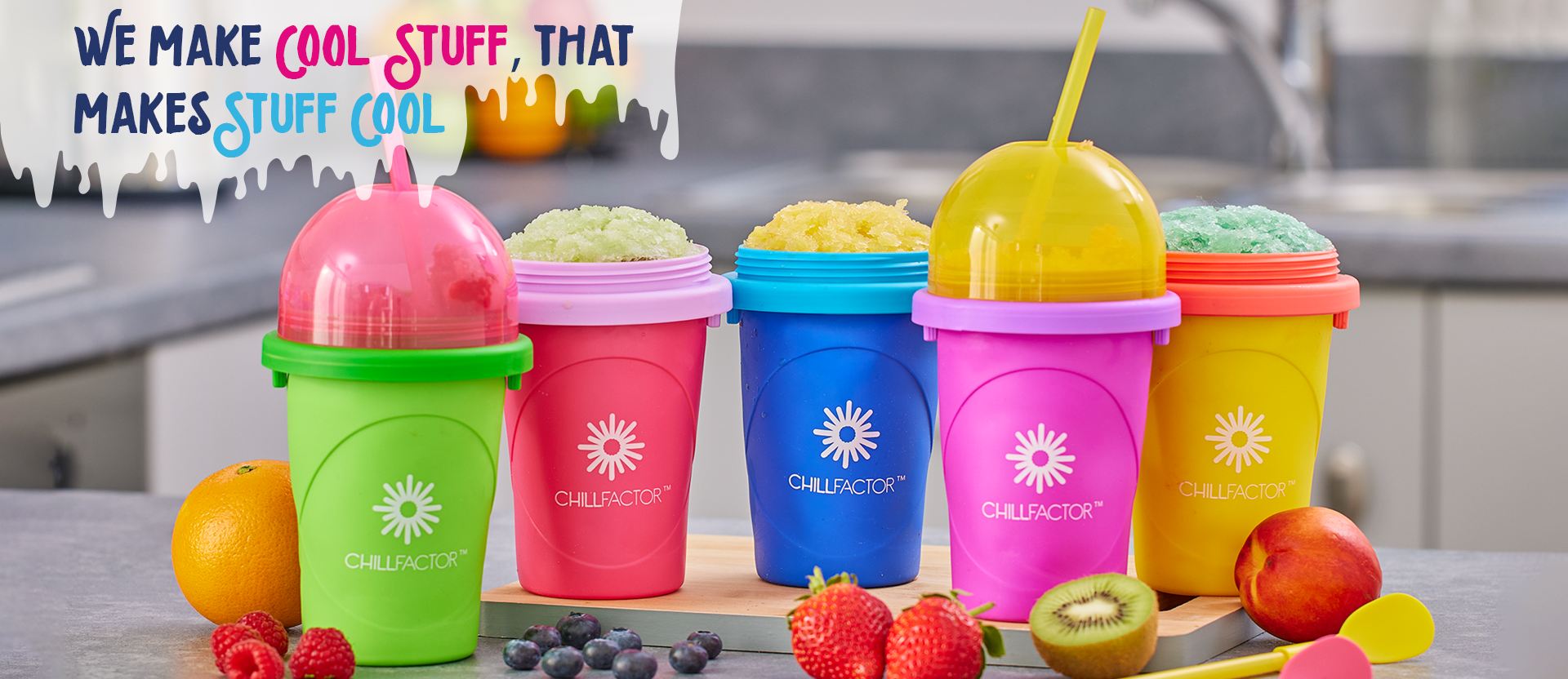 ABOUT CHILLFACTOR
We make cool stuff that makes things cool!
People of all ages that love slushies and long-lasting super chilled drinks, should be able to make their own, using the ingredients they want, when they want …
To do this, we invented Rapid Freeze Technology™ (that's R-F-T for short)
It's simply amazing, and amazingly simple. Just freeze, squeeze and enjoy. And there you have it – delicious slushies in seconds made the way YOU want!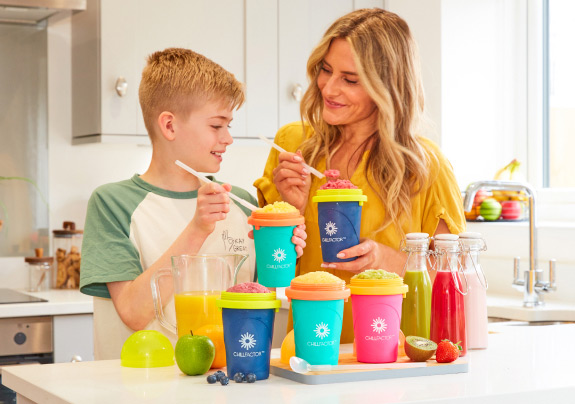 THE ingredients YOU CHOOSE!
With ChillFactor YOU are in control of what ingredients you use meaning you'll always know exactly what's in your slushy drink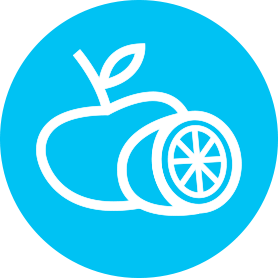 GETTING KIDS IN THE KITCHEN
ChillFactor is a great way to get kids in the kitchen, encouraging them to have fun exploring, and learning about different ingredients
FUN FOR ALL
THE FAMILY
People of all ages can enjoy ChillFactor! Kids will absolutely love the ability to make super quick home-made slushy treats. And it's the perfect party accompaniment for slushy cocktails!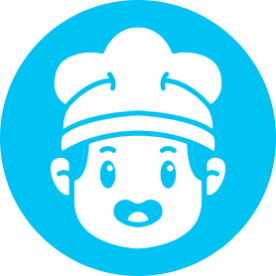 SIMPLE
AND SAFE
Our ChillFactor products are all super simple and safe to use. Its all the fun without any of the hassle!
CREATIVITY AND IMAGINATION
Here at ChillFactor we're big on fun! We encourage you to explore different flavour combinations and create some ChillFactor WOW moments. Explore our recipes sections for some delightful inspiration!