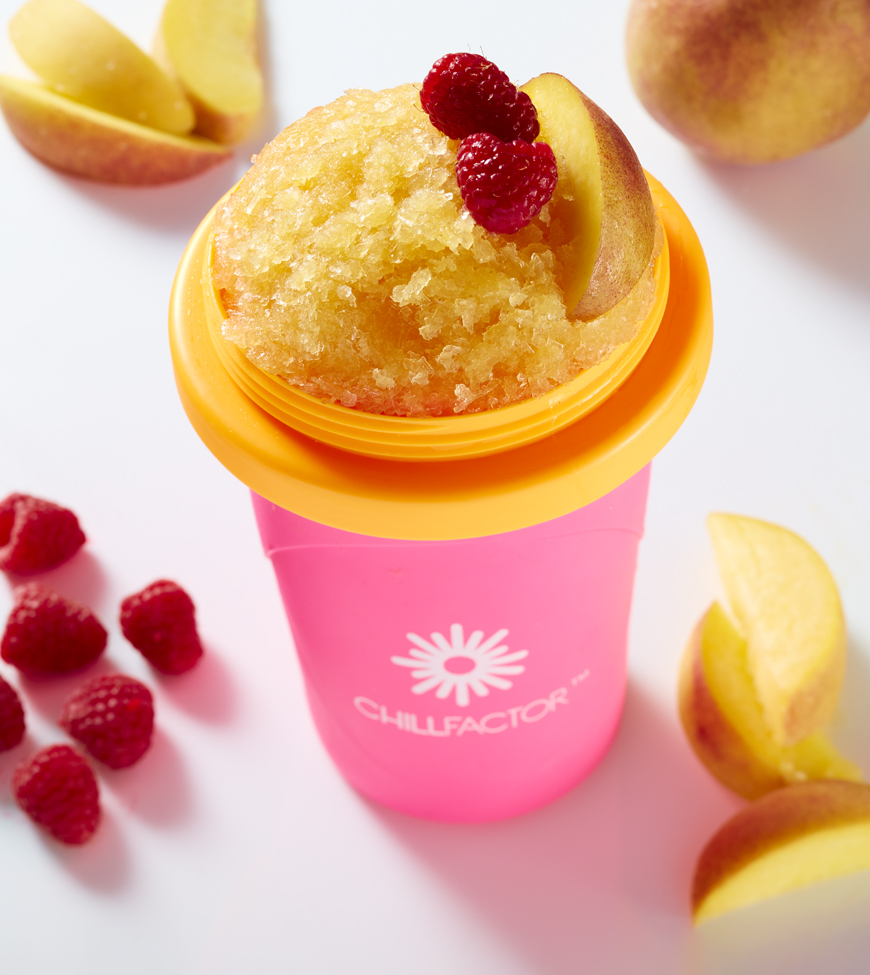 18 +
SLUSHY MAKER RECIPE
Fruity and refreshing, the Bellini is a classic cocktail that delightfully infuses sparkling wine with fruit juice to create a subtle and sweet tipple. With the ChillFactor slushy maker now you can make a slushy version of this iconic recipe. Experiment with different juices for a slight twist!
Ingredients
---
200mls Prosecco
100mls Peach Juice
25mls Peach Schnapps
Method
---
Step one
Pour all the ingredients into your frozen ChillFactor Slushy maker
Step two
Squeeze the cup until the mixture starts to freeze
Step three
Enjoy!
More Recipes