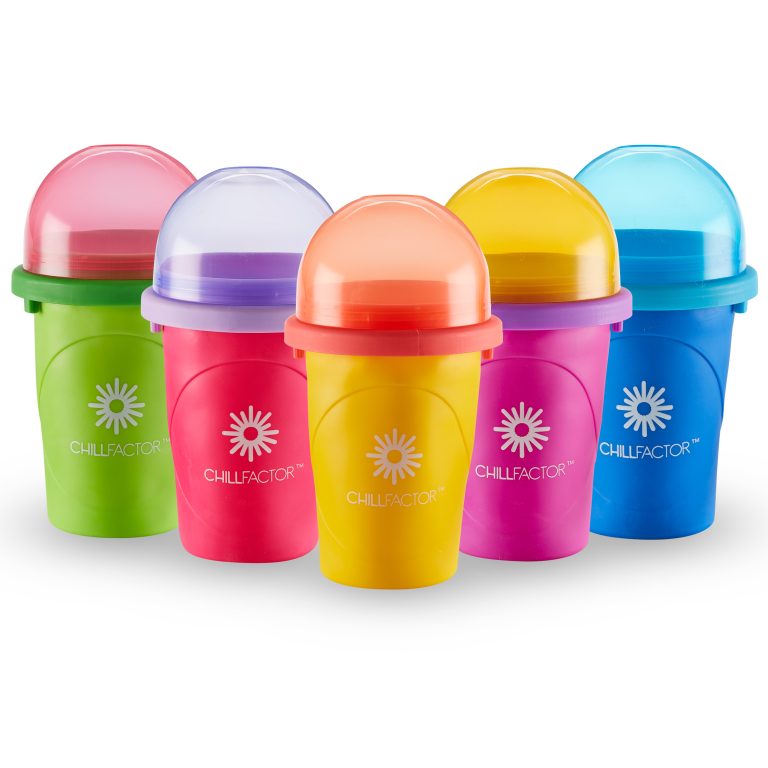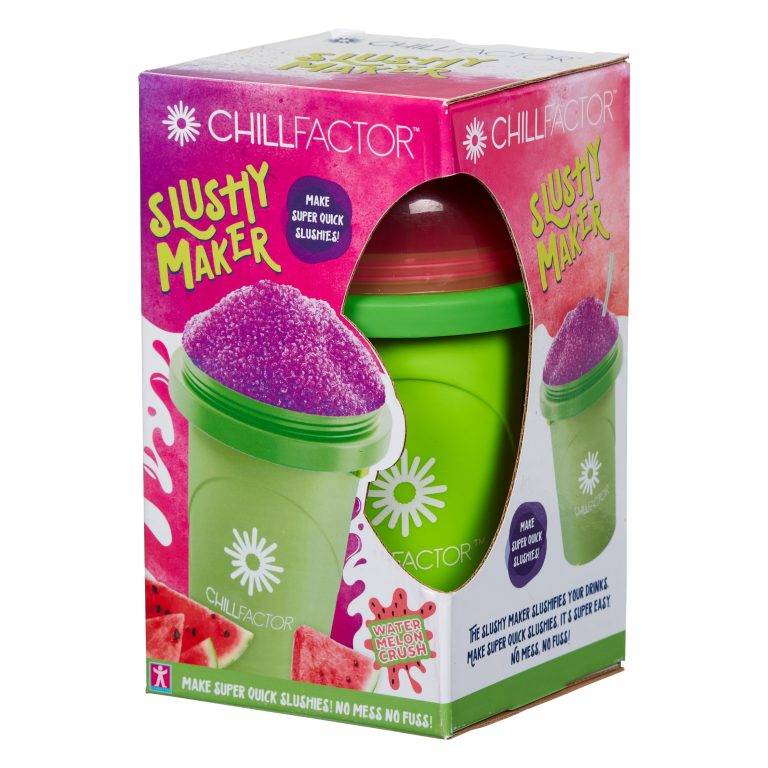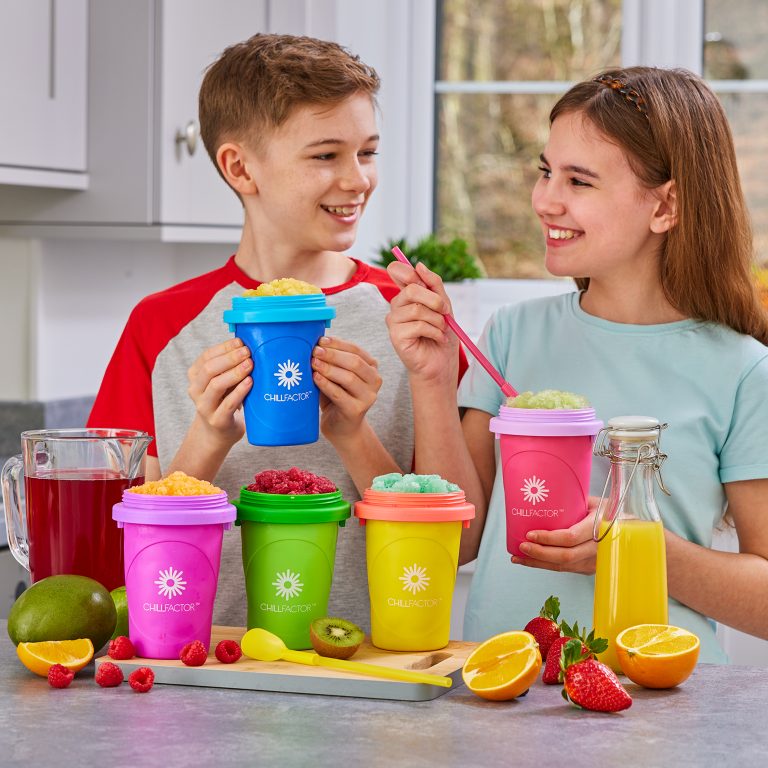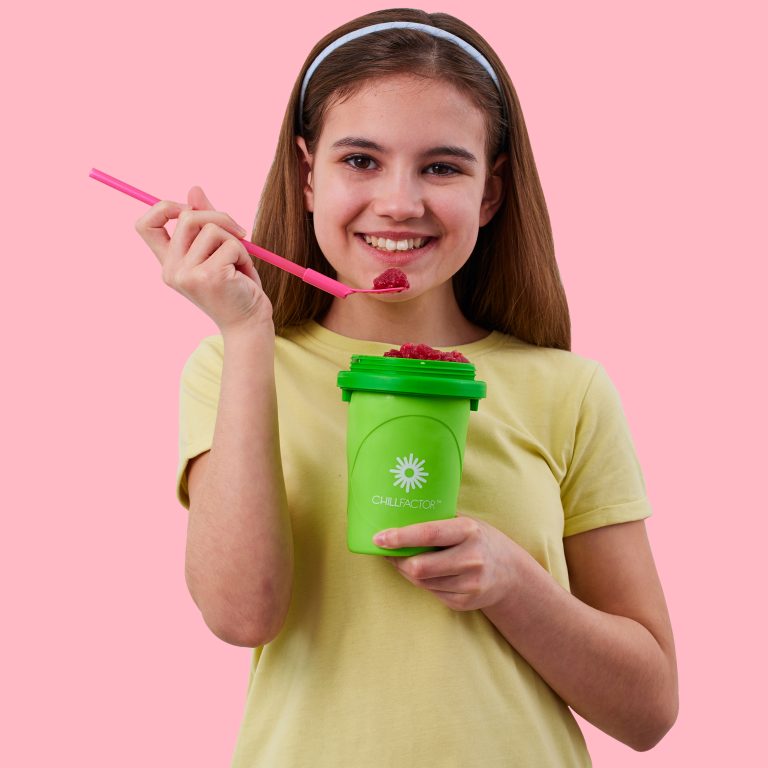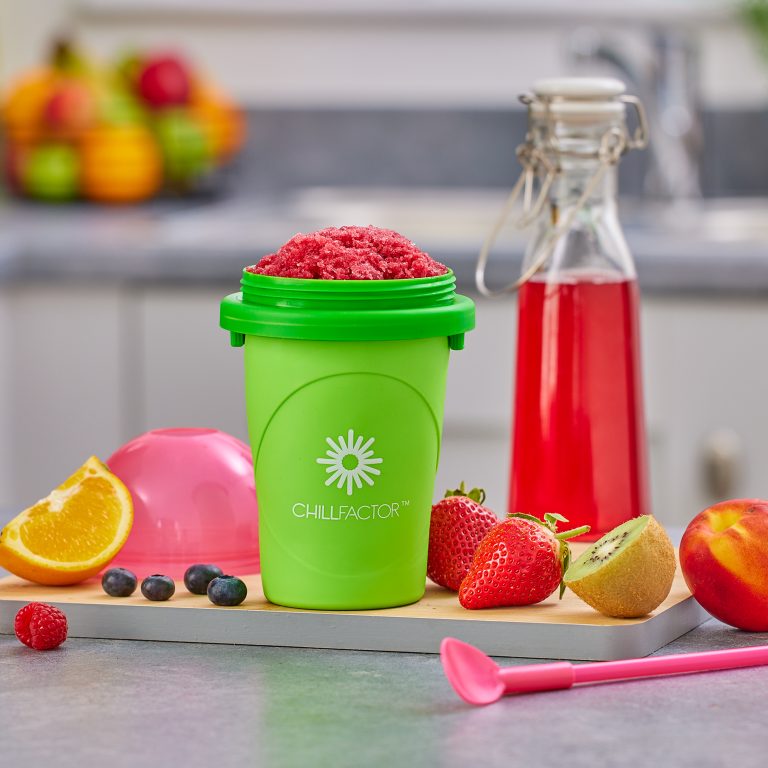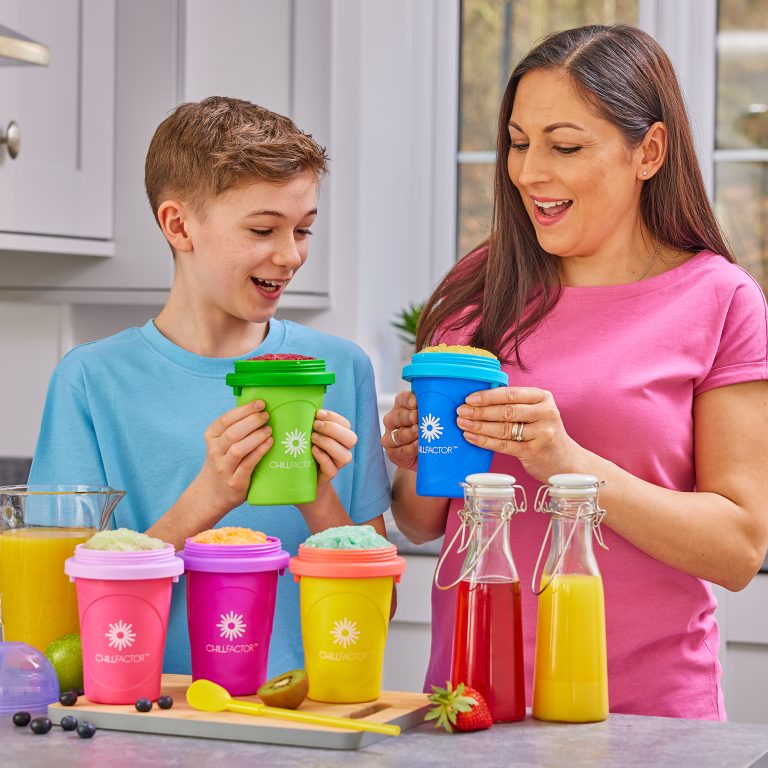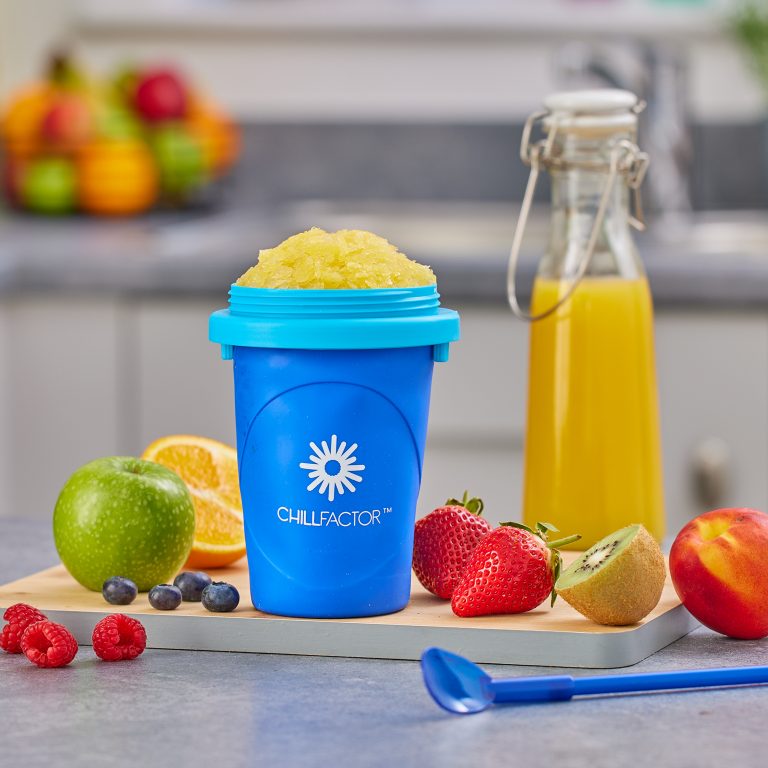 ---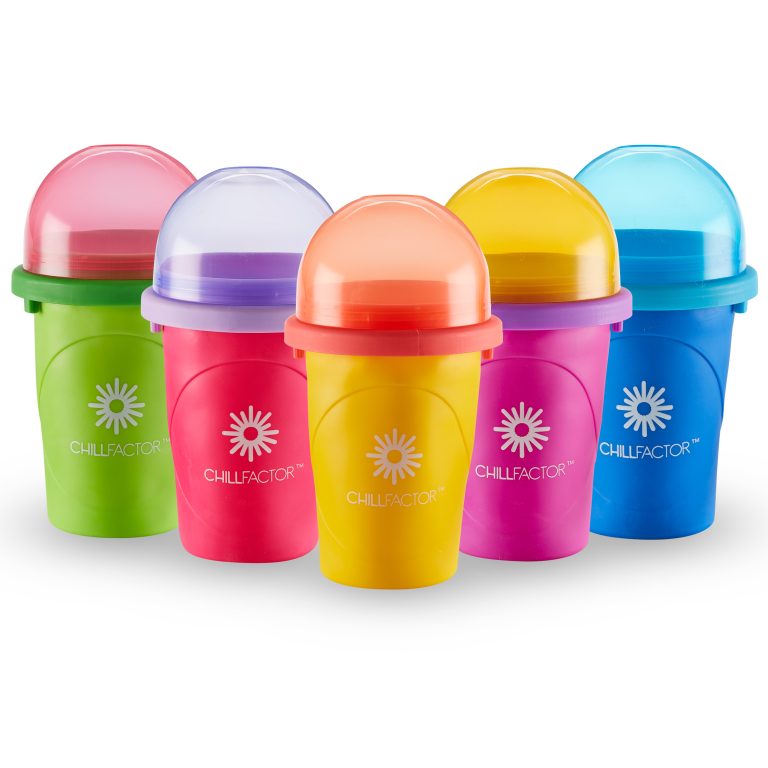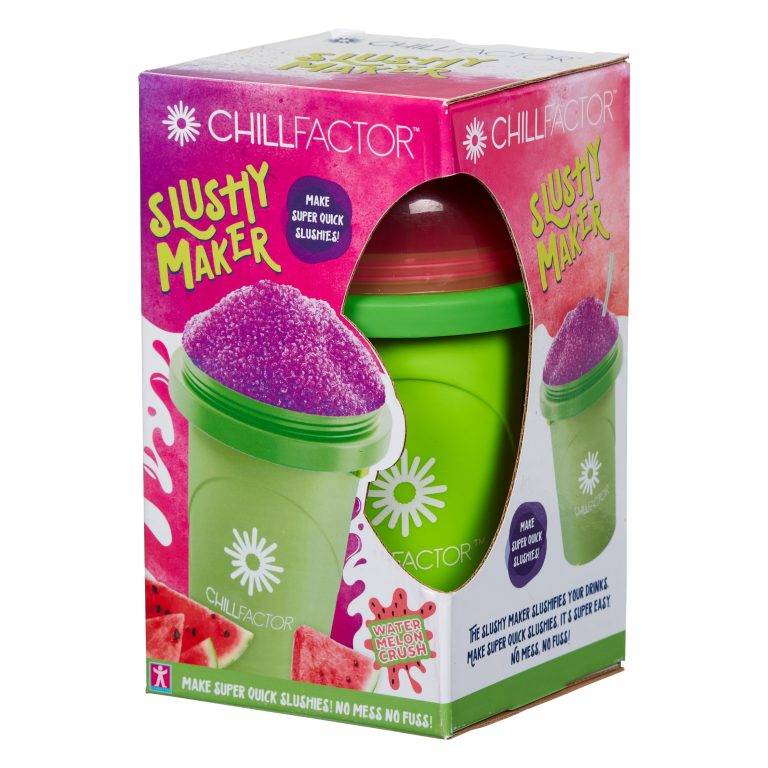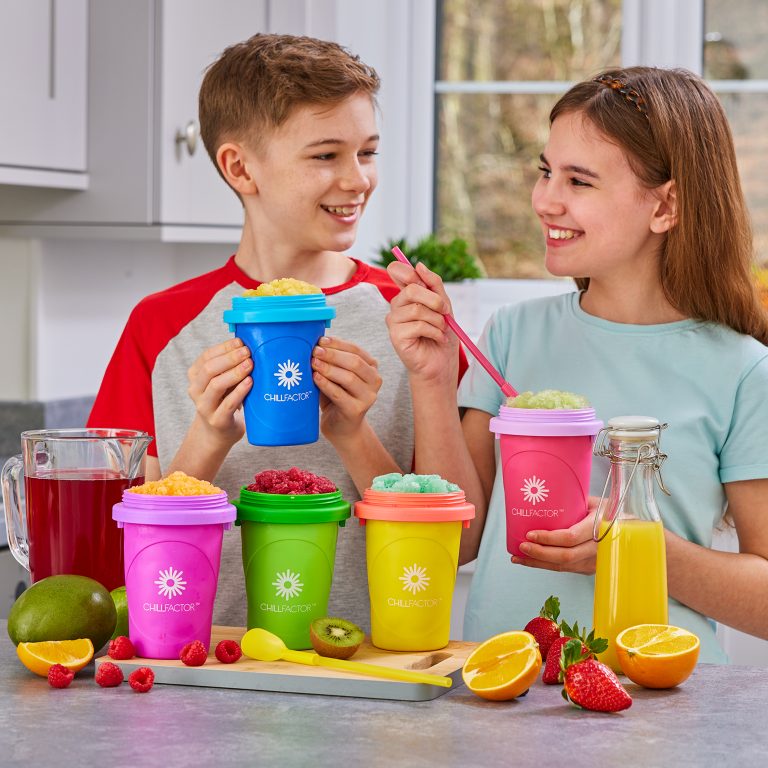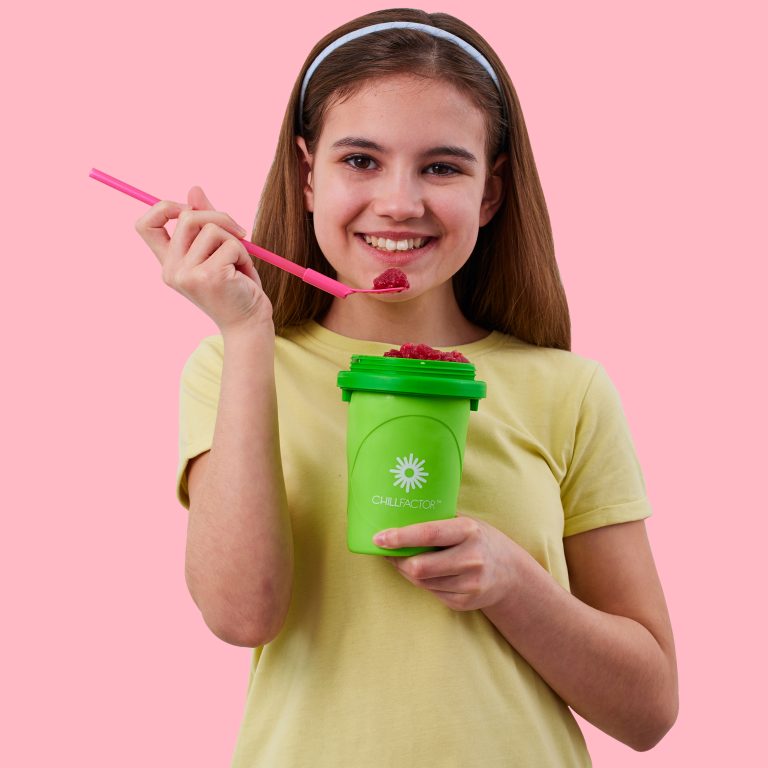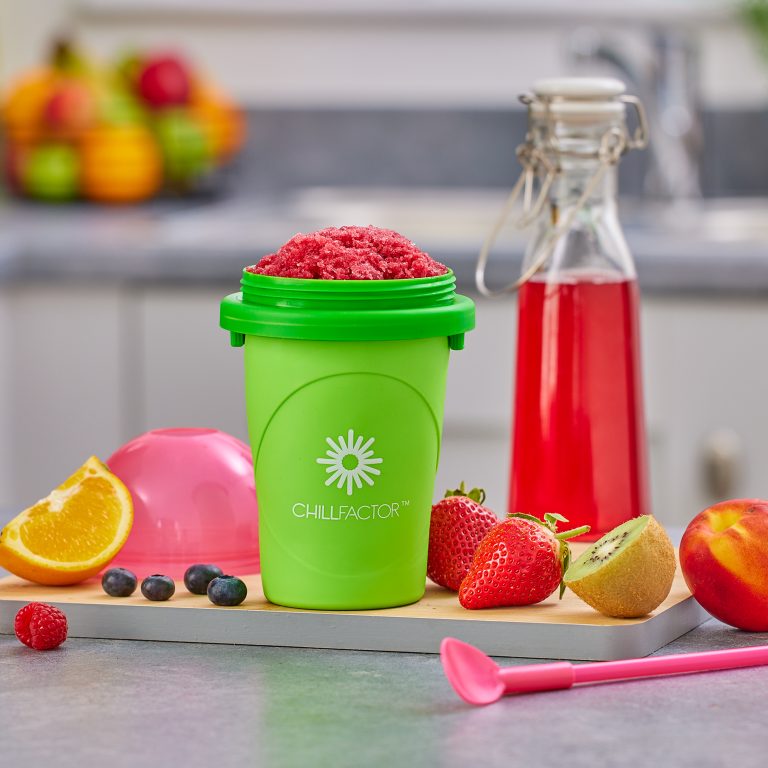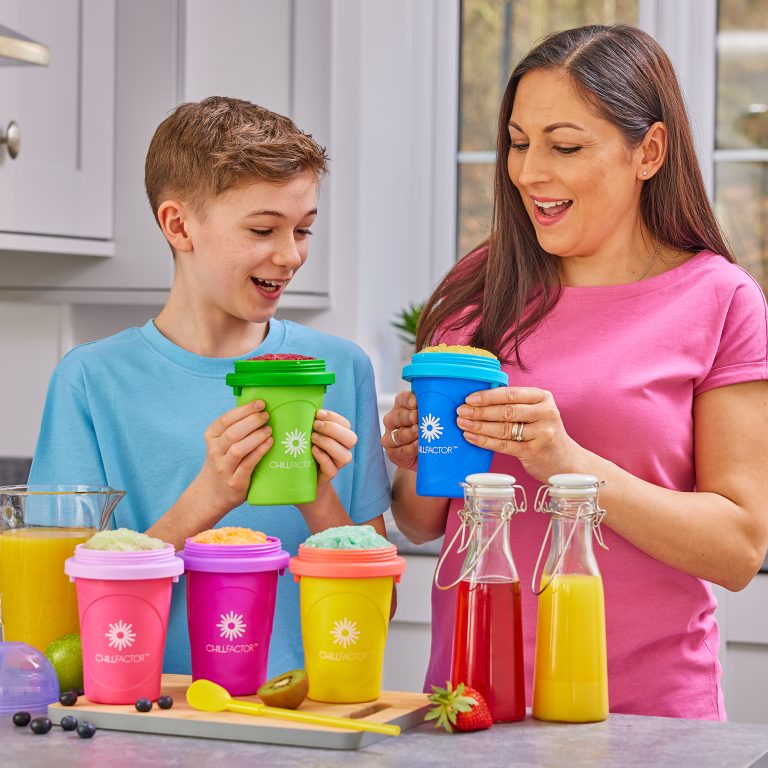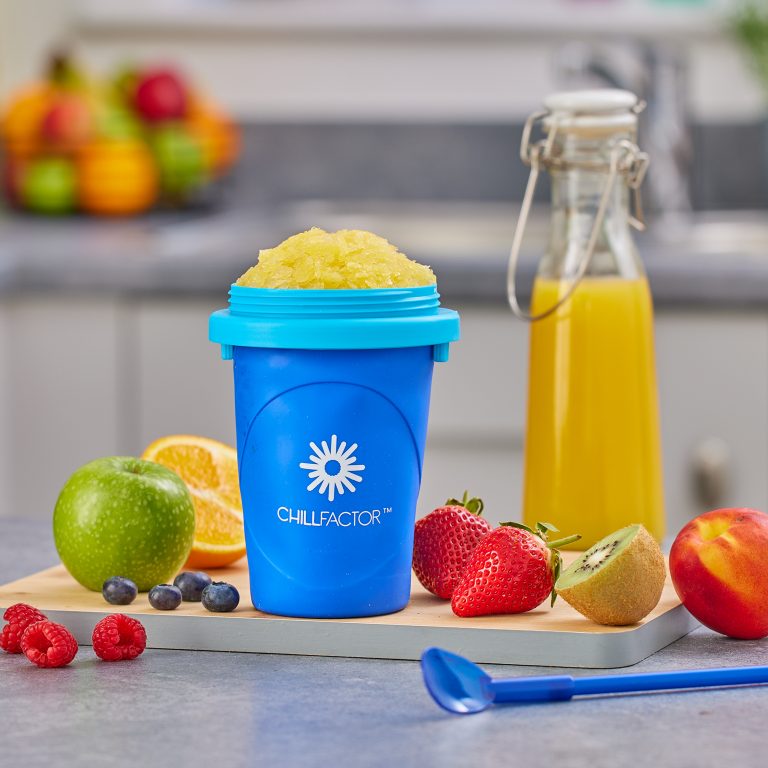 Using the slushy maker
The ChillFactor Slushy Maker allows you to make delicious slushies' in seconds! No ice, no blenders, no mess! Easy to use, all you have to do is put in the freezer, wait for it to freeze then add your preferred chilled drink and squeeze! Right before your eyes you will see slushy appear in seconds! Simply freeze, squeeze and enjoy!
Once you have made your slushy you can use the reusable spoon straw included to enjoy! The ChillFactor Slushy Maker is transportable so you can enjoy your slushy anywhere once made! 5 cool styles to collect, drink your slushy in style!
Healthy
You can create slushies' from all your favourite chilled drinks. Use natural fruit juices to make yummy and healthy slushies.
Reusable
The Slushy Maker is reusable. Simply wash in warm soapy water after each use, re freeze and its ready for you to make your next slushy. Use your slushy maker time and time – with ChillFactor the fun never ends!
Includes: 1 x ChillFactor neon slushy maker , 1 x Spoonstraw
Age Suitability: 3+ years
What you can make
Instructions
---
For more information on how to care for your Chillfactor slushy maker and how to make the best slushies please download our (PDF) Instructions manual. If you have an issue that can't be resolved by the instruction manual please contact the Character Options customer care team by emailing . Character Options are the UK distributor of Chillfactor.