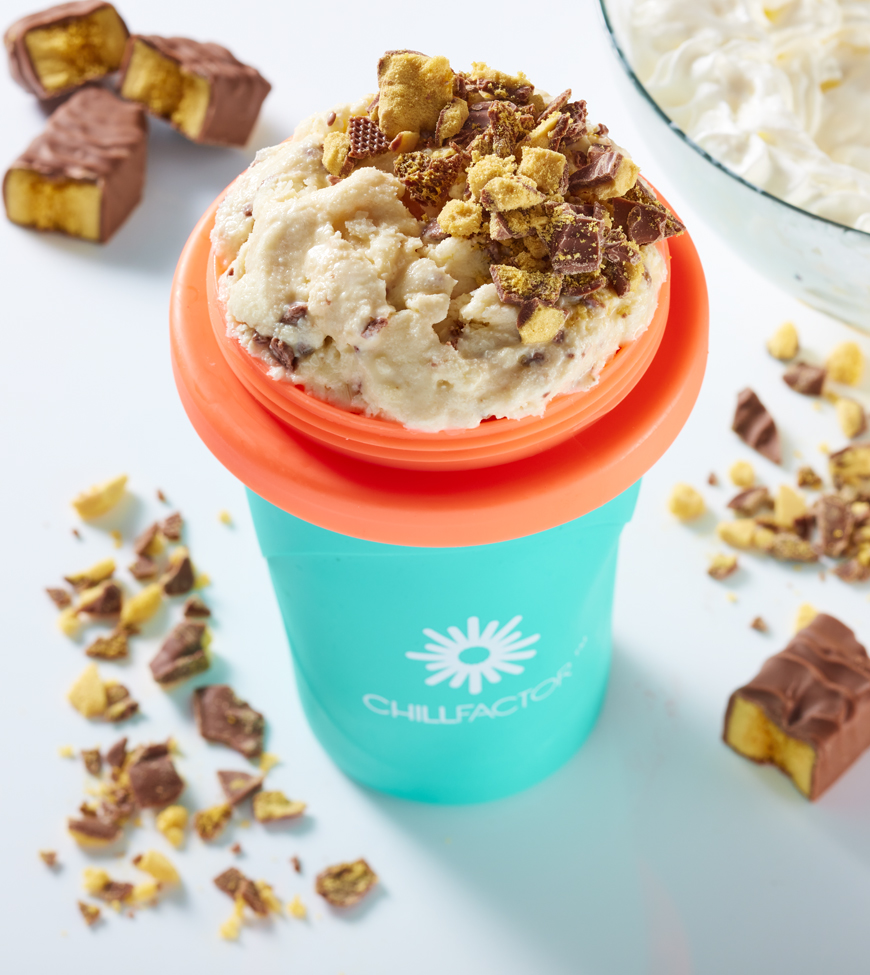 SLUSHY MAKER RECIPE
This creamy honeycomb and caramel dessert makes for a deliciously decadent treat. Combine velvety cream and crunchy honeycomb to create a total taste explosion! Add a swirl of rich chocolate and toffee sauces to add a sumptuous sweetness to your frozen delight!
Ingredients
---
100ml Single Cream
Chocolate Coated Honeycomb
3 Drops Caramel Essence
Toffee Sauce
Chocolate Sauce
Method
---
Step one
Crush the honeycomb chocolate in a bag with a rolling pin.
Step two
In a bowl mix the cream and caramel essence and add your broken honeycomb chocolate
Step three
Stir in the toffee and chocolate sauce
Step four
Pour the mixture into your frozen ChillFactor slushy maker, and squeeze until the mixture starts to freeze
Step five
Enjoy!
More Recipes