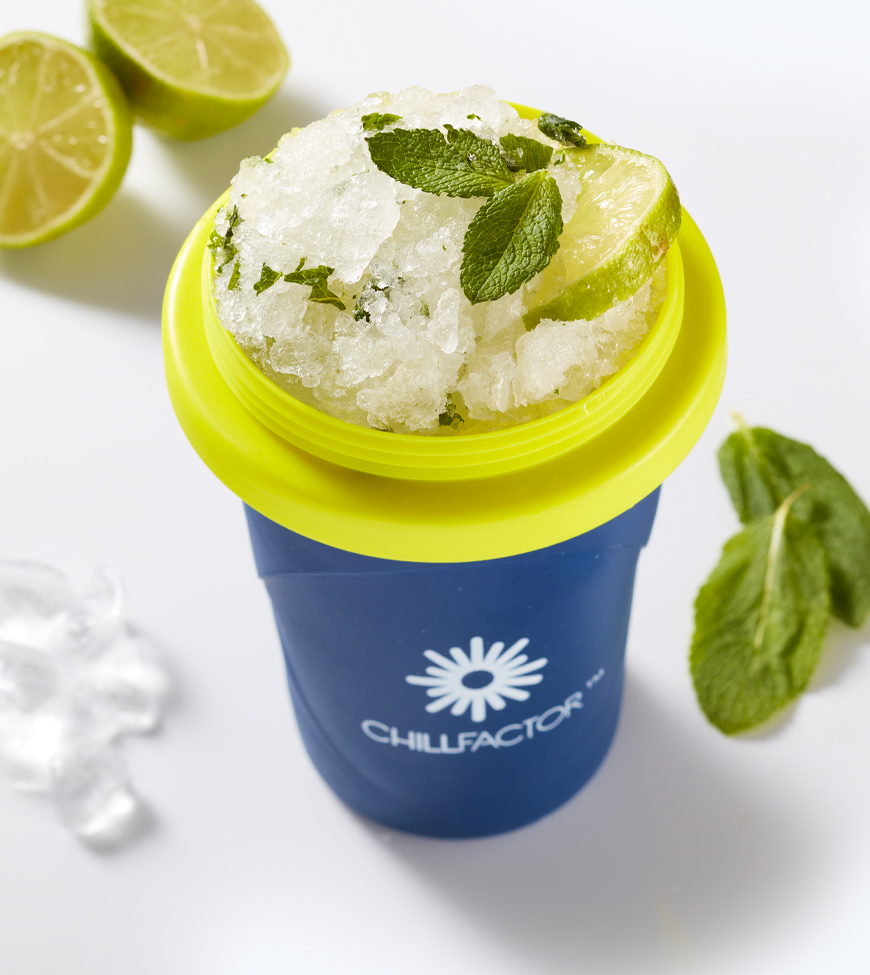 18 +
SLUSHY MAKER RECIPE
The mojito is a classic summer cocktail that is perfect for lazy summer days. Combining fresh mint, white rum, sugar and zesty lime, the combination of sweetness, citrus and mint is a winning formula and translates perfectly into a slushy version of the legendary drink! Swap rum for lemonade to create a yummy mocktail version.
Ingredients
---
Juice of 1 Lime
Handful of Mint Leaves Plus Extra Mint Sprig to Garnish
2 tsp Granulated Sugar
60ml White Rum
125ml Soda Water or as Needed
Method
---
Step one
Bruise the mint leaves by squeezing them in your hand and then add them to your Frozen ChillFactor Slushy Maker.
Step two
Add the sugar and lime juice to the cup.
Step three
Add the rum to the ChillFactor Cup then add the soda water to taste.
Step four
Squeeze the cup for until the mixture starts to freeze
Step five
Garnish with the mint sprig and enjoy!
More Recipes