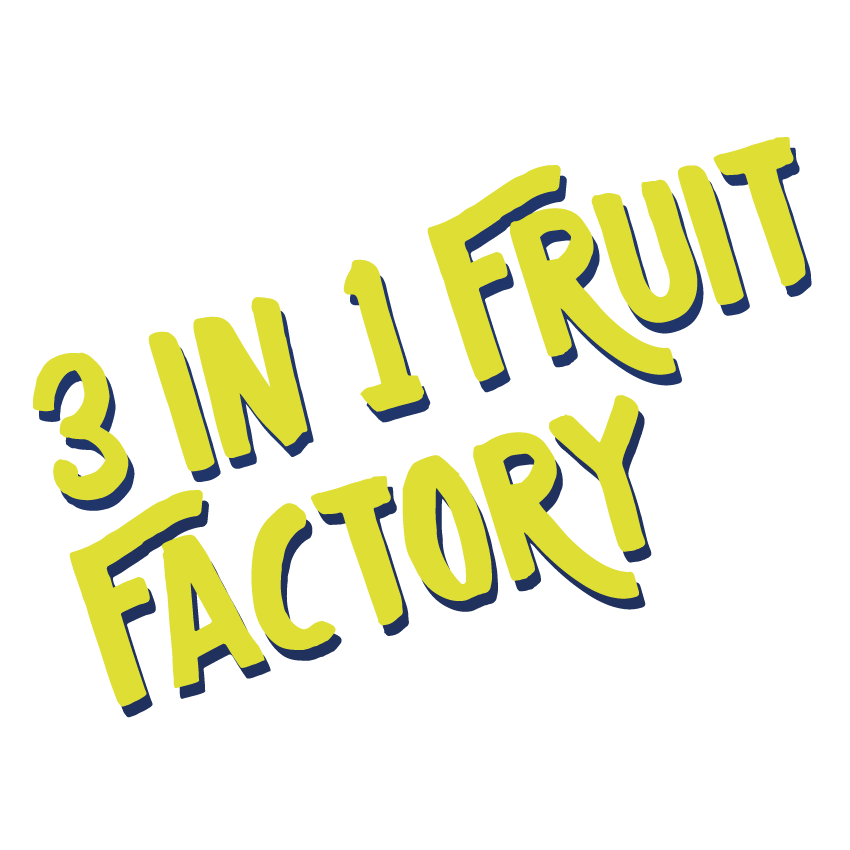 ChillFactor 3-in-1 Fruit Factory
---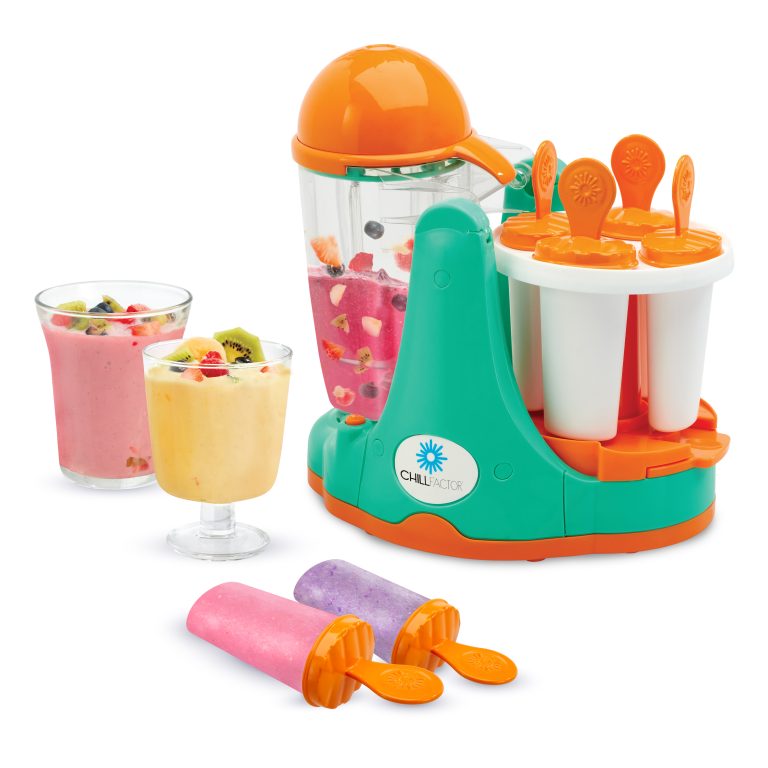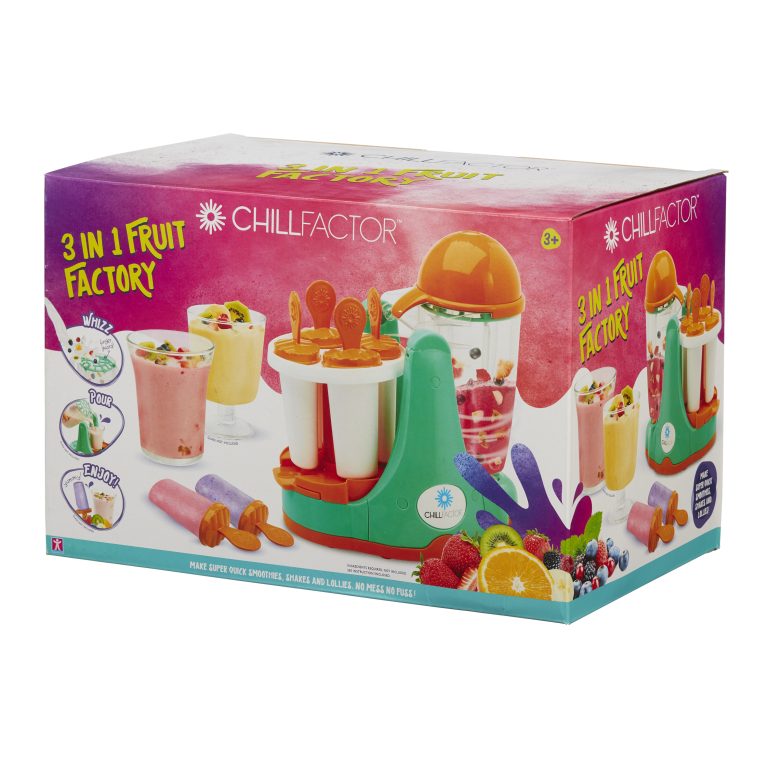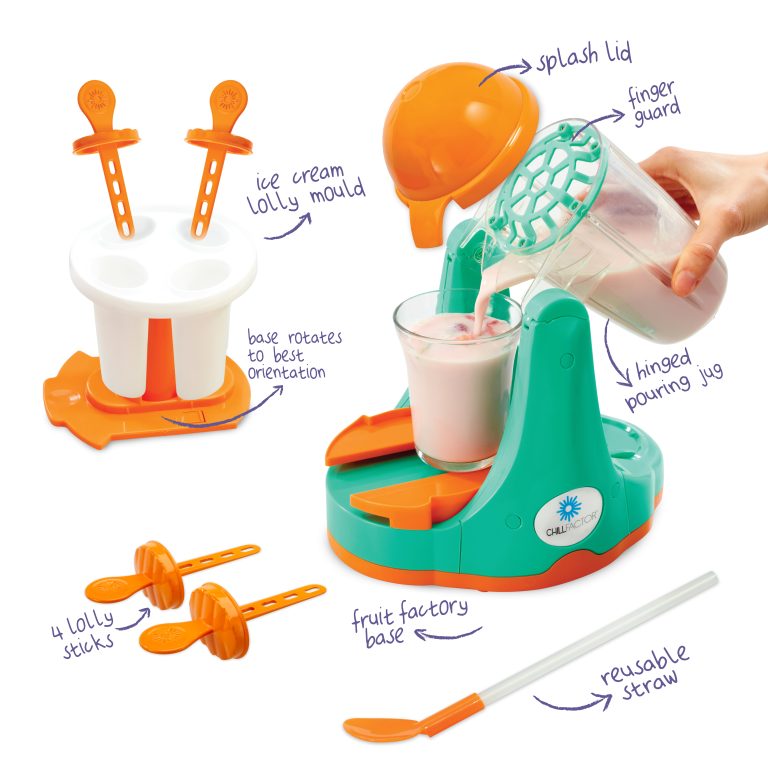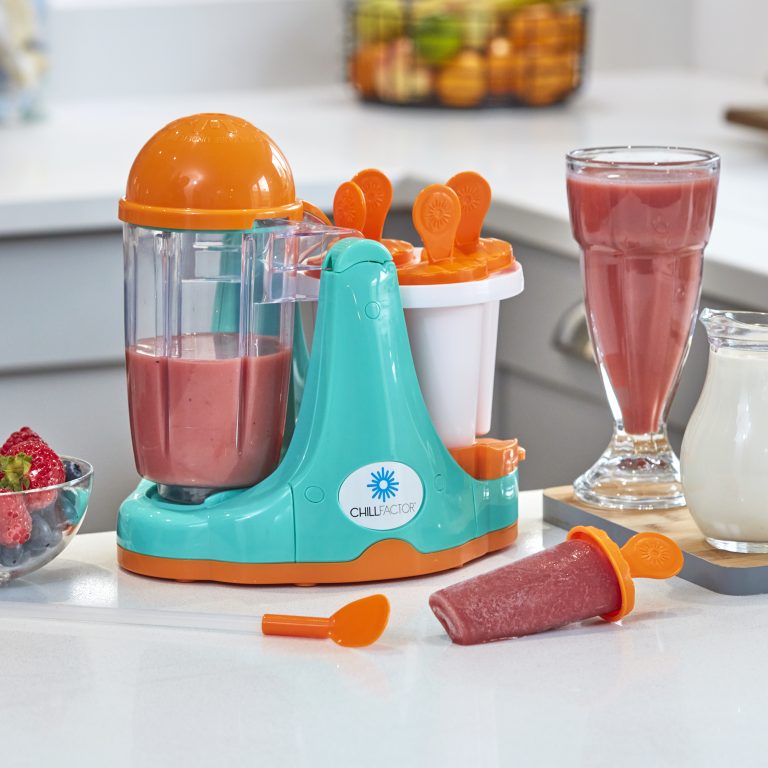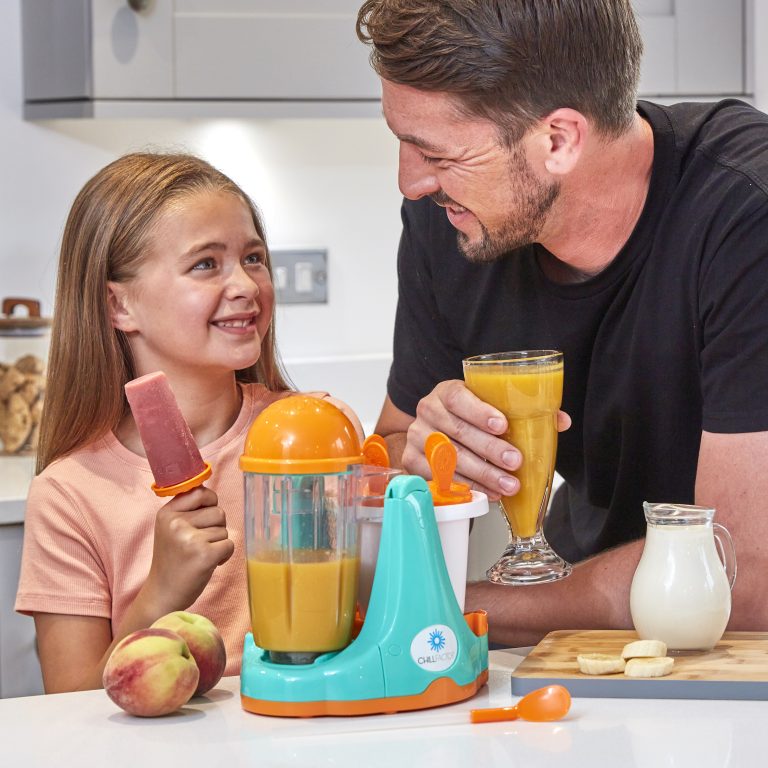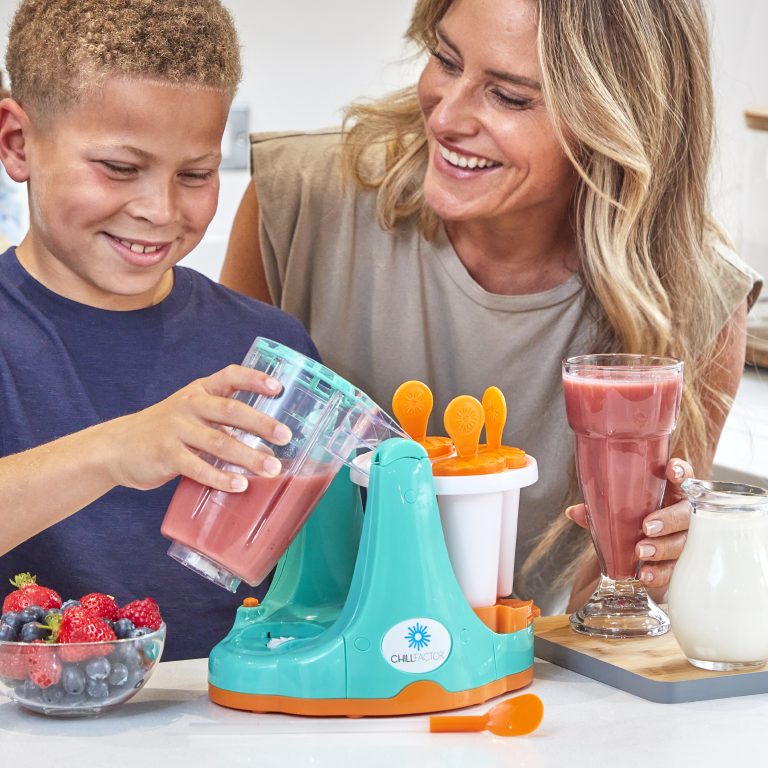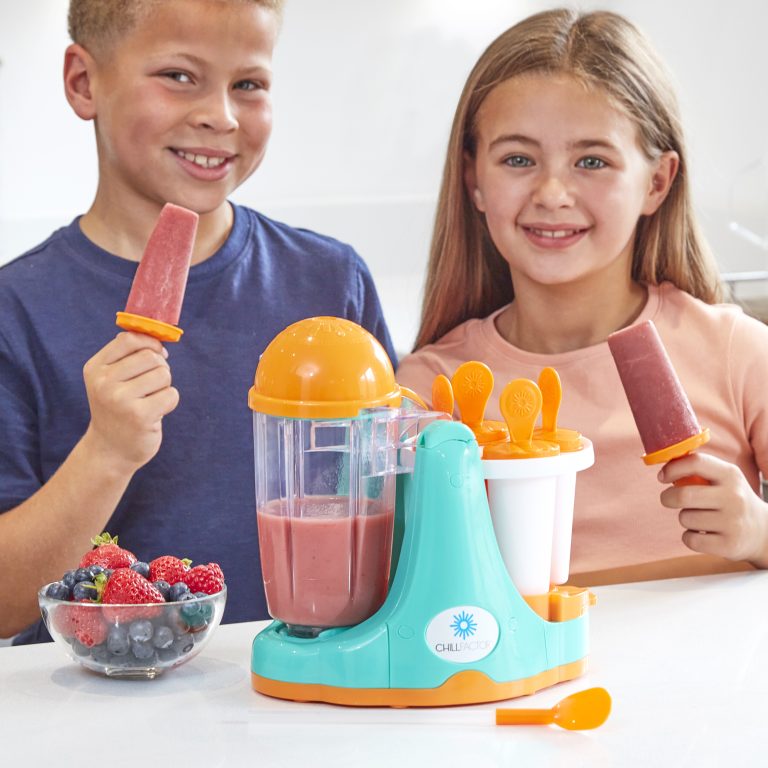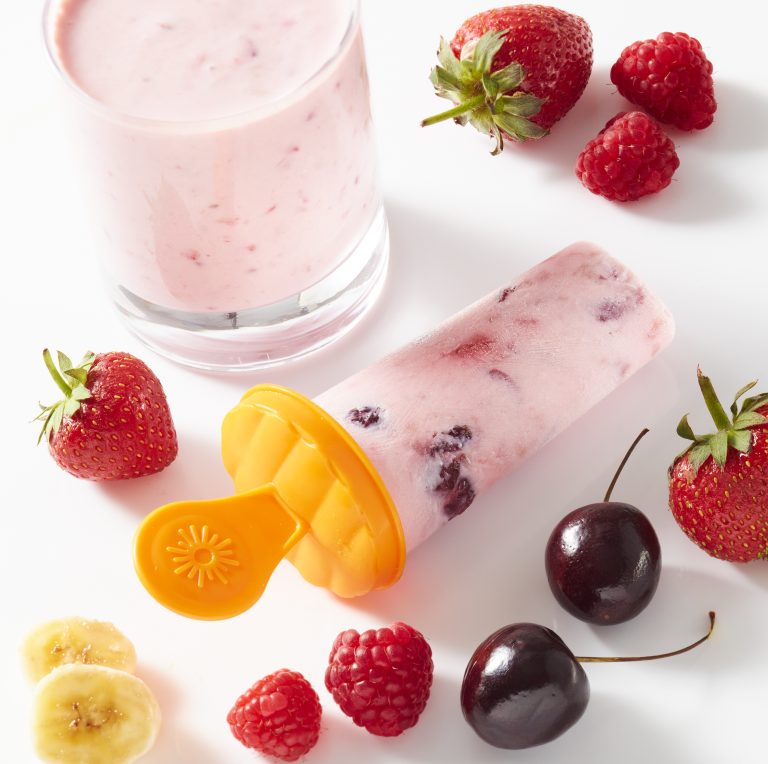 ---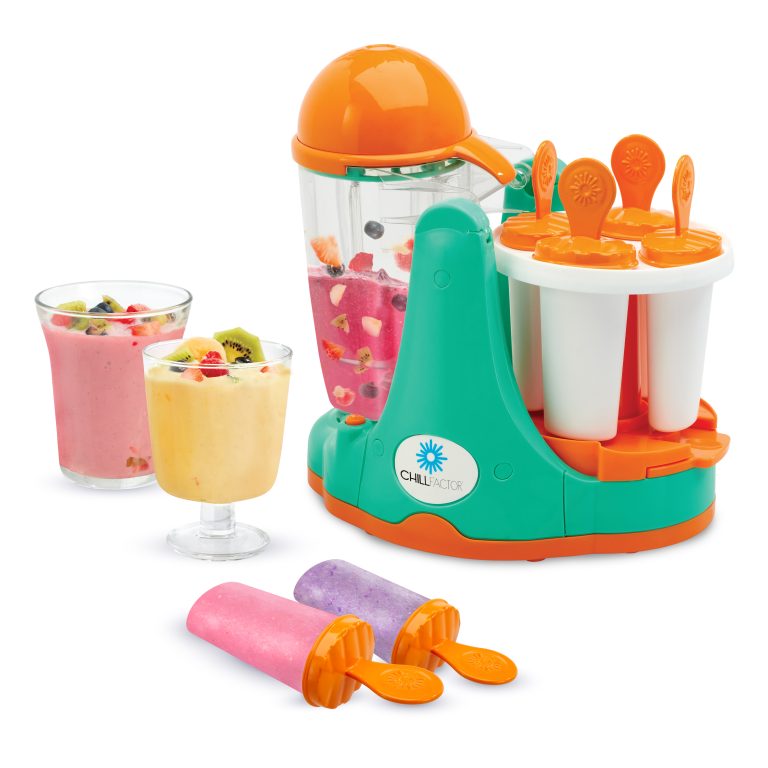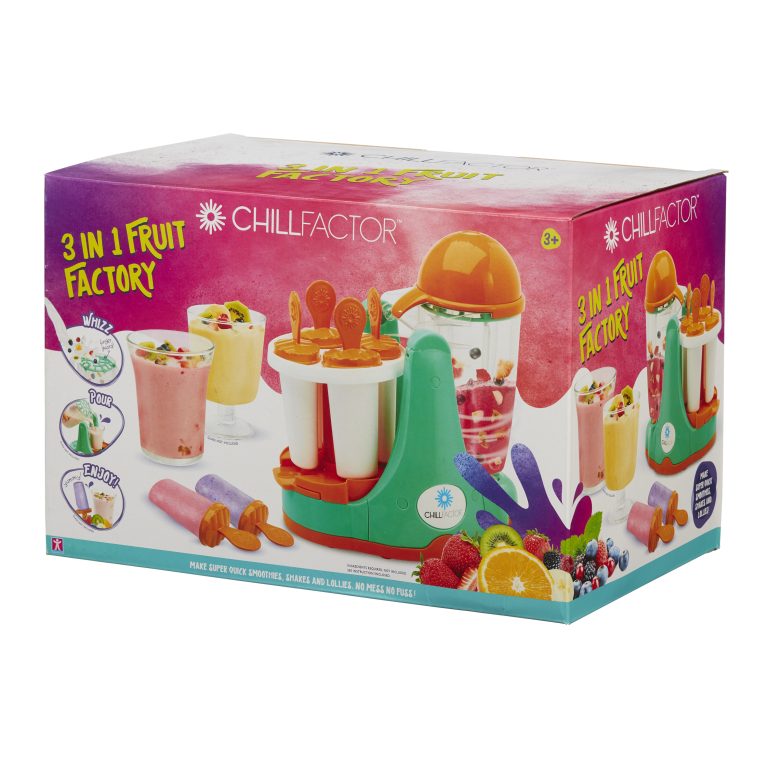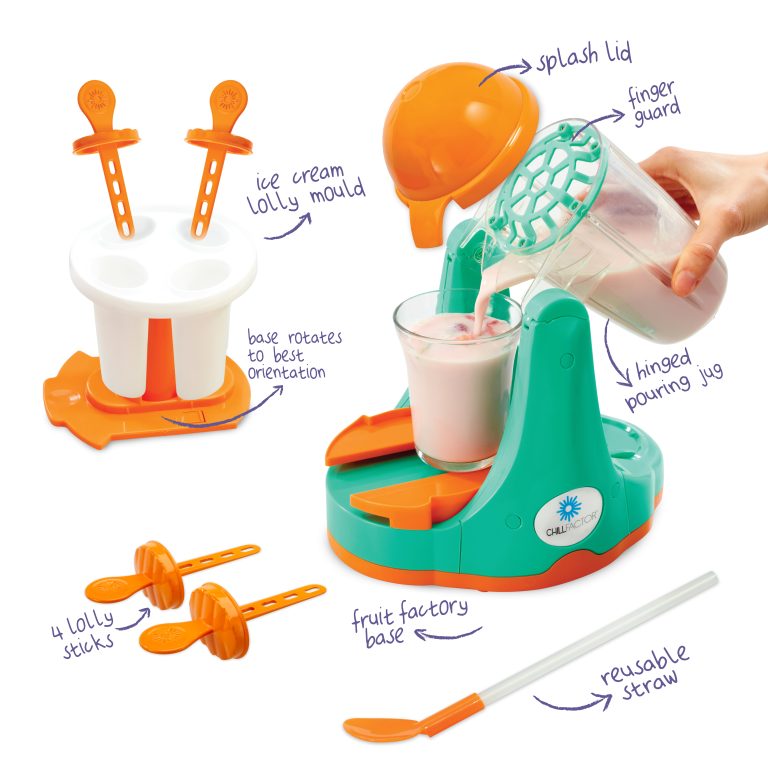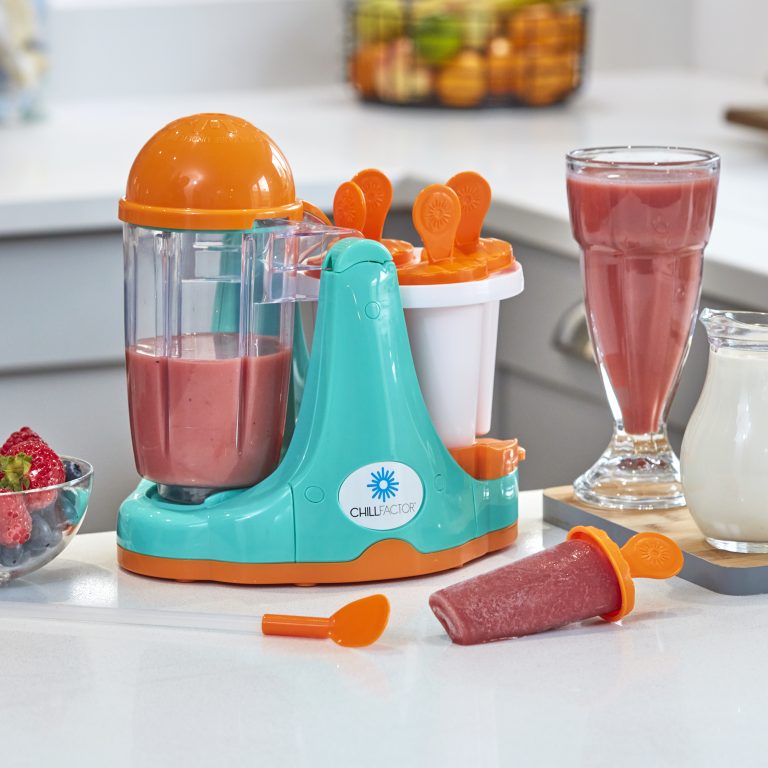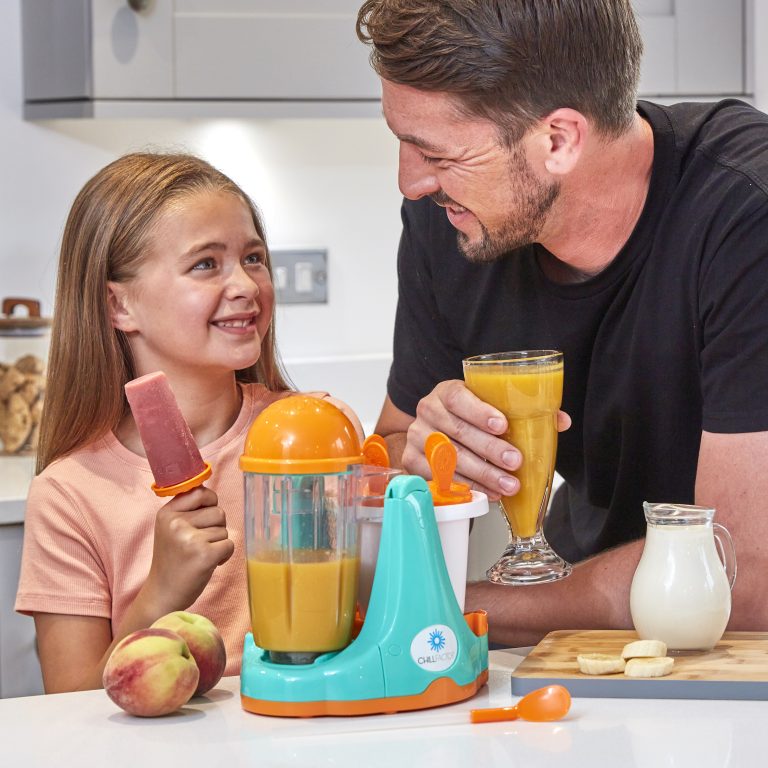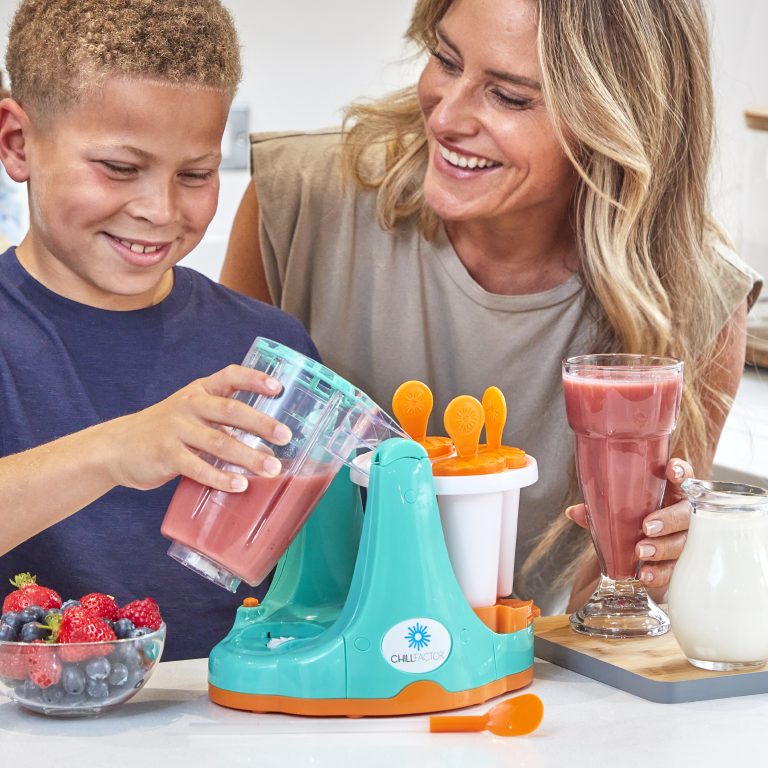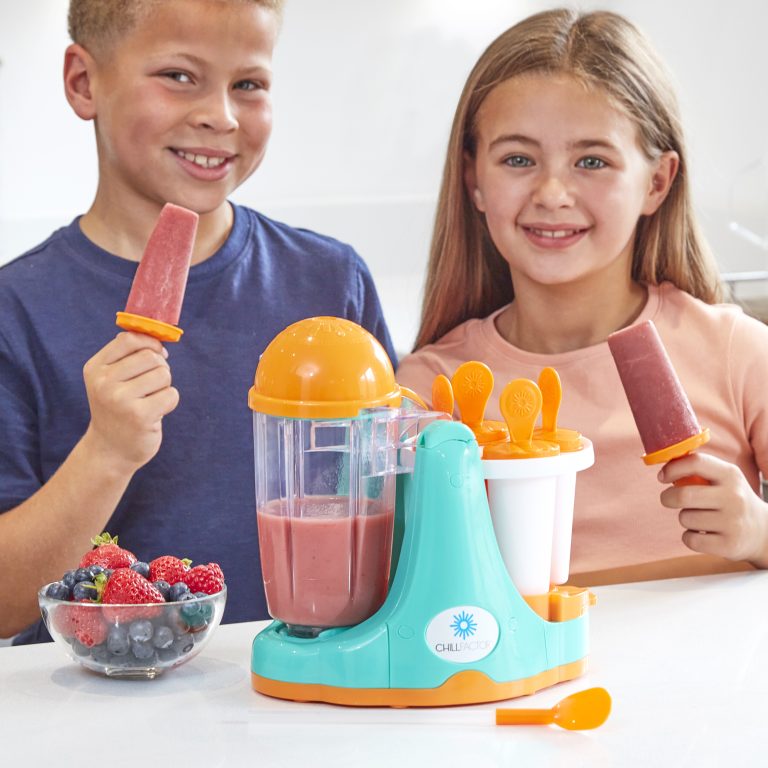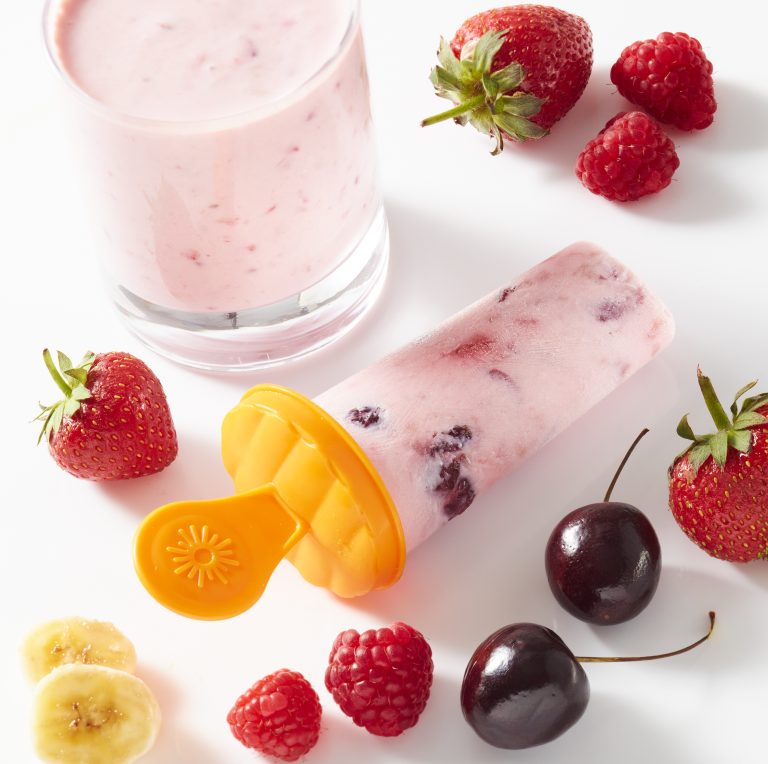 Make super quick smoothies, shakes and lollies!
The 3 in 1 Fruit Factory is the super quick and easy way to make smoothies, shakes and lollies! No mess, no fuss! Just whizz, pour and enjoy! Its three times the fun!
Sumptuous Smoothies
Drop small pieces of your chosen fruits into the jug and mix with milk, juices and more to create a variety of refreshing, healthy and tasty drinks! Simply blend with the touch of a button! And the clever splash lid ensures that your smoothie doesn't escape!
Lush Lollies
For a different twist – pour your freshly made drinks into the lolly moulds to create delicious icy creations! The hinged jug makes pouring super easy and mess free! The mould slides in easily at the base to keep secure and can rotate so it's perfectly placed as you pour. With space to make 4 lollies there's plenty to go around!
Choose your Ingredients
With ChillFactor YOU are in control of what ingredients you use meaning you'll always know exactly what's in your smoothies, shakes and lollies. ChillFactor is a great way to get kids in the kitchen, encouraging them to have fun exploring, and learning about different ingredients. Have fun decorating your creations for even more flavour! We encourage you to explore different flavour combinations -the possibilities are endless!
Simple and Safe
All ChillFactor products are all super simple and safe to use. It's all the fun without any of the hassle! Follow the instructions to clean and care for your fruit factory and use time and time again to make scrumptious smoothies, shakes and lollies. With ChillFactor the fun never ends! The 3 in 1 factory is designed with children in mind and includes safety features such as finger guards to ensure little ones stay safe whilst making their fruity creations!
Includes: 1 x 3 in 1 Fruit Factory 1 x Mixing jug 1 x Lolly mould 4 x Lolly sticks 1 x Straw 1 x Splash lid 1 x Recipe book and instruction manual
Age Suitability: 3+ years
What you can make