ChillFactor Coca-Cola Slushy Maker
---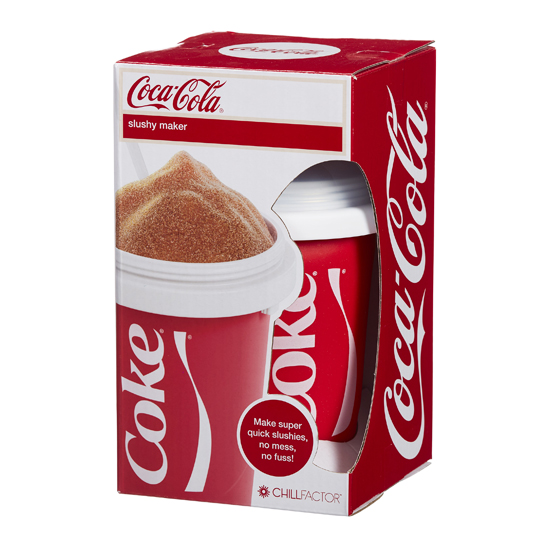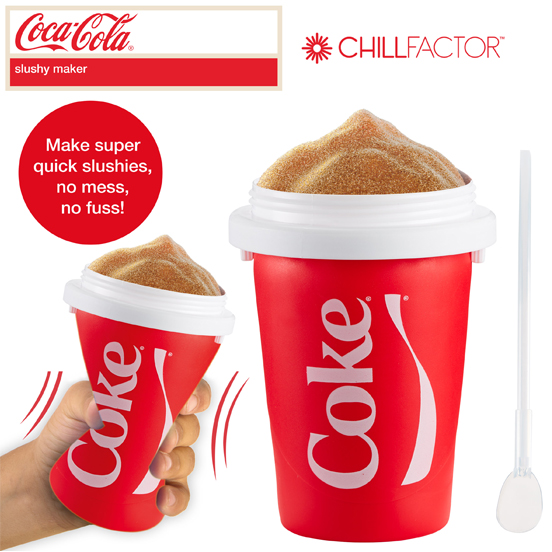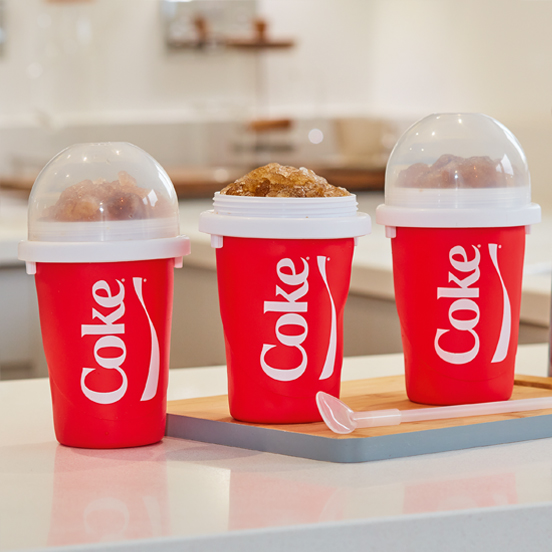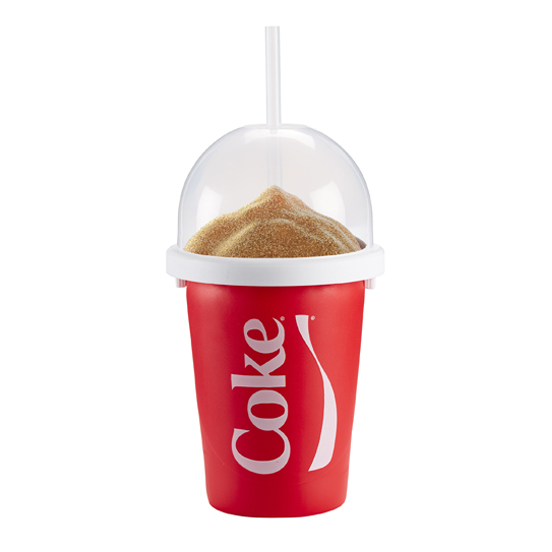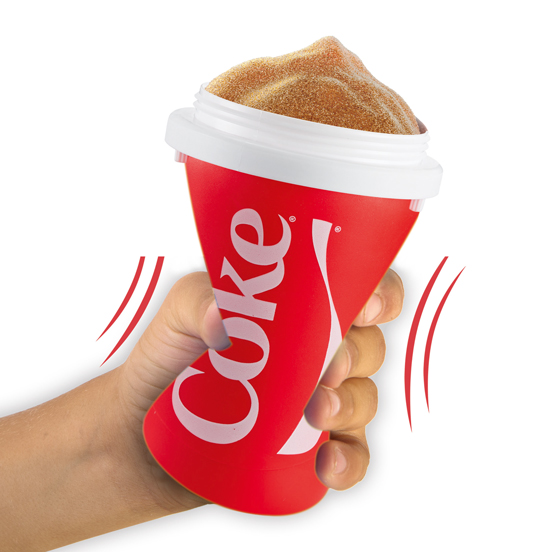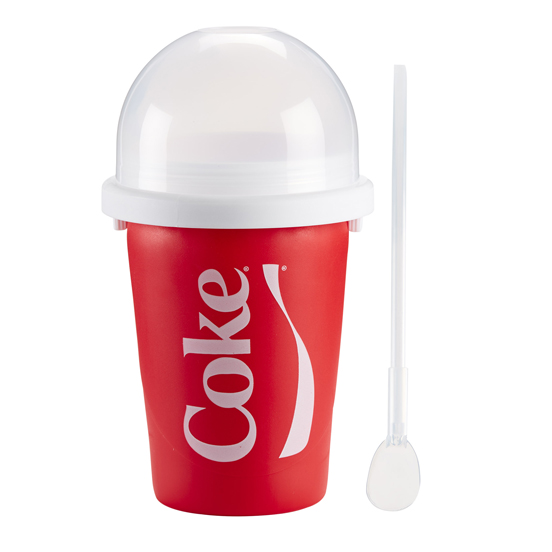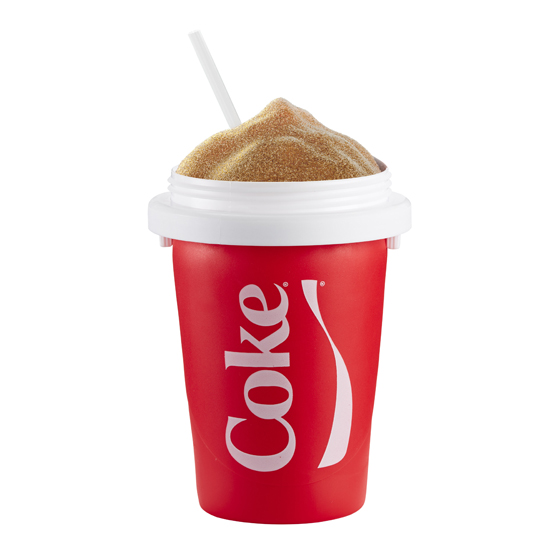 ---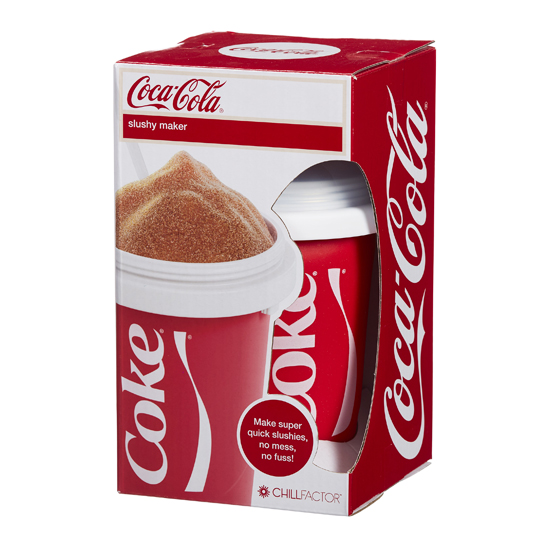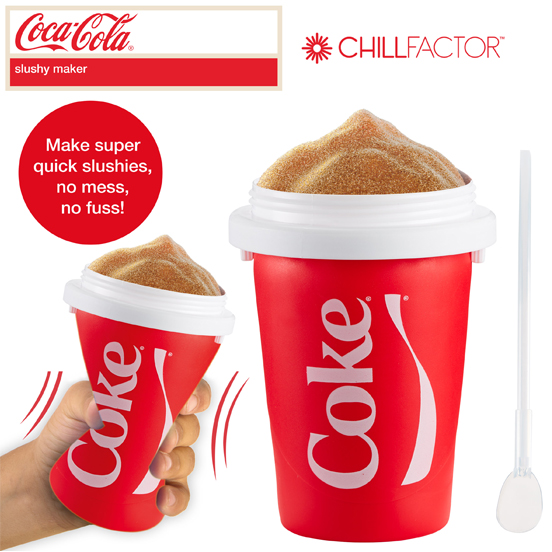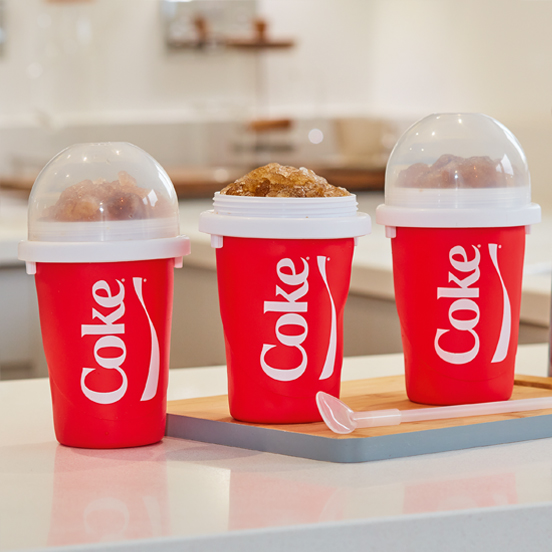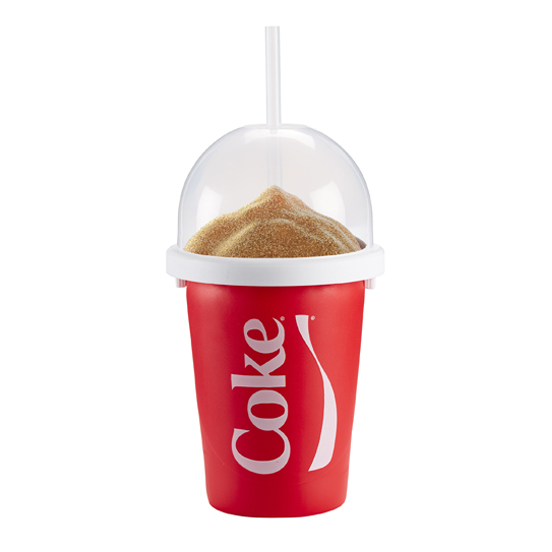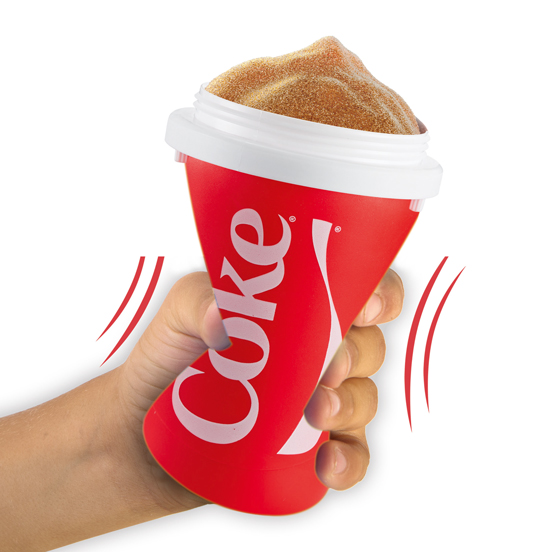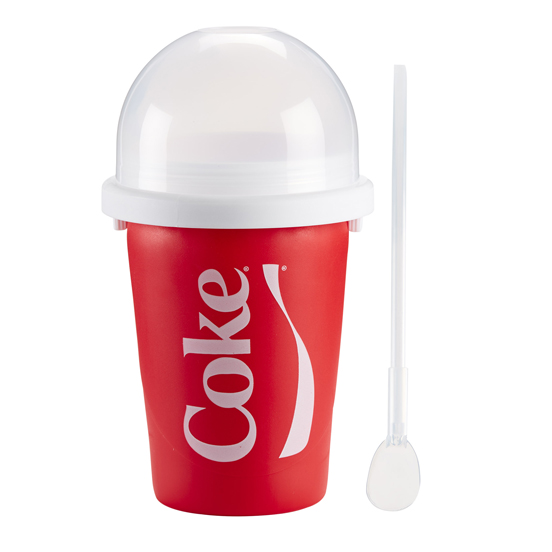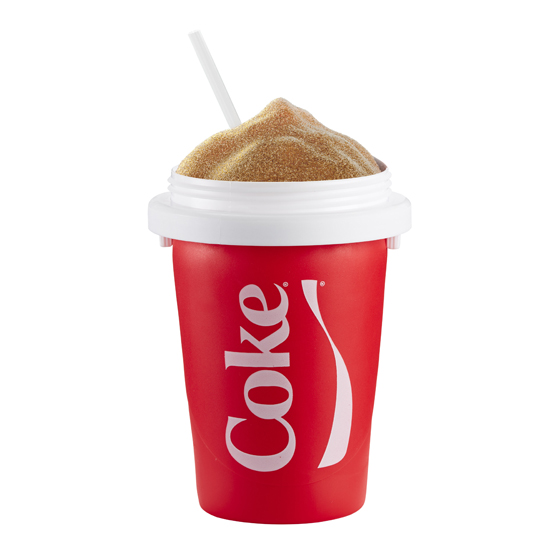 Using the slushy maker
The ChillFactor Coca-Cola Slushy Maker allows you to make delicious slushies' in seconds! No ice, no blenders, no mess! Easy to use, all you have to do is put in the freezer, wait for it to freeze then add your preferred chilled drink and squeeze! Right before your eyes you will see slushy appear in seconds! Simply freeze, squeeze and enjoy!
Once you have made your slushy you can use the reusable spoon straw included to enjoy! The Slushy Maker is transportable so you can enjoy your slushy anywhere once made! Perfect for parties, BBQs or simply cooling down on a hot summer's day! This super stylish slushy maker is presented in the classic Coca-Cola colours and features the iconic Coca-Cola logo – drink your slushy in style! With ChillFactor Coca-Cola Slushy Maker you can enjoy delicious slushies all year round. It also makes the ideal birthday present or stocking filler.
YOU choose the ingredients
With ChillFactor YOU are in control of what ingredients you use meaning you'll always know exactly what's in your slushy drink. You can create slushies' from all your favourite chilled drinks. Use natural fruit juices to make yummy and healthy slushies. Have fun exploring different flavour combinations. Explore our recipes sections for some delightful inspiration!
Reusable
The Coca Cola ChillFactor Slushy Maker is reusable – simply wash in warm soapy water after each use, re freeze and its ready for you to make your next slushy. Use your slushy maker time and time – with ChillFactor the fun never ends!
Includes: 1 x ChillFactor Coca Cola slushy maker , 1 x Spoonstraw
Age Suitability: 3+ years
What you can make
Instructions
---
For more information on how to care for your ChillFactor Coca-Cola Slushy Maker slushy maker and how to make the best slushies please download our (PDF) Instructions manual. If you have an issue that can't be resolved by the instruction manual please contact the Character Options customer care team by emailing . Character Options are the UK distributor of Chillfactor.